Your Family's Dentists in Gainesville, Florida - Cruz Davis Dental
Cruz Davis Dental offers comprehensive dental services for both adults and children in our Gainesville, Florida, dental office. Our goal is to keep your mouth healthy and attractive so that you feel great and look even better.
We accept patients both who do and do not have dental insurance. If you do have a dental insurance plan, we will work with the provider to help you get the maximum insurance benefit applied to your dental care.
The information provided here explains some questions and concerns that patients might have, including finances and special treatments. Please contact us for more information or with specific questions regarding treatments, fees, and dental insurance.
treatment plans
You and our dental professionals will map out a sequential guide for your care with aim at your optimal oral health and appearance. Factors such as diagnosis, budget, and patient preference influence the scope and progression of the treatment plan, which can be updated at any time depending on the those factors.
Payment Policies
Payment is due when services are rendered. Pre-payment is required for some appointments, as well as for lab fees before the case is submitted to the lab. All returned payments (checks, electronic payments, etc.) will incur a $35 fee.
We accept CareCedit, a healthcare credit card. Patients can choose a no-fee deferred-interest payment plan that carries no extra cost to the patient if repaid on time.
Please contact our office as soon as you know you cannot keep an appointment and we will be happy to reschedule you.
Broken appointments, cancellations, and changes made within less than 24 Cruz Davis Dental business hours notice will incur a fee of $100 per scheduled hour of the appointment.
Note that our business hours are Monday - Thursday, 8am - 5pm.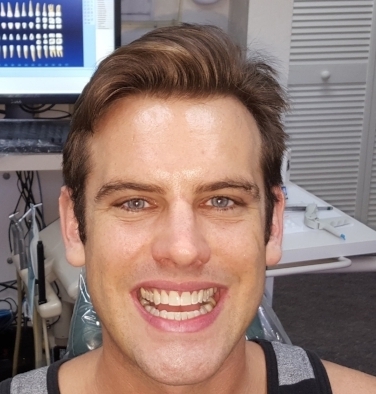 No dental insurance? No problem.
Click here to read more detailed information about dental insurance and plans for which we are participating "in-network" providers. We do not accept Medicaid.
We accept all patients, regardless of whether or not they carry dental insurance.
We are considered in-network for some insurance plans and out-of-network for others, and we accept both. We accept most PPOs.
Our office staff will file insurance forms to try to maximize your family's benefits and reimbursement. Please check with our office's insurance experts regarding your dental plan, benefits, and payments.
Please remember that any estimate of insurance benefits we give you is only an estimation and is not a guarantee of insurance payment. The patient remains responsible for the entire balance regardless of insurance coverage or payment.
Invisalign®
Treat yourself to the smile of your dreams with this ingeniously convenient orthodontic treatment. Put simply, the Invisalign® system straightens your teeth, which individuals choose to do for both health and cosmetic reasons.
Invisalign® is a comfortable alternative to the typical "railroad tracks" metal braces. It uses removable transparent mouth trays so inconspicuous that other people usually will not notice that you have them in.
The timeframe for each patient's treatment varies and will be estimated beforehand, but the process typically takes 9 - 18 months.
From the beginning, patients can see images and videos, from several angles, of how his or her teeth and bite will look during each week of the process! Ask about an Invisalign® consultation with Dr. Cruz-Davis.
X-rays (Radiographs)
Cruz Davis Dental has made the switch from traditional film X-Rays to Digital Radiography, which uses a fraction of the radiation with superior imaging quality and diagnostic capability.
X-rays are a helpful tool in medicine that allow the doctor to see areas that the human eye alone cannot, such as within the tooth structure, below the gum line, or to the bone itself. We understand concerns about radiography, and patient safety and health is our first priority.
Digital Radiograph System (Digital X-rays)
Dr. Cruz-Davis would be happy to discuss with you the benefits and risks associated with dental x-rays. Cruz Davis Dental follows the "As Low As Reasonably Achievable" (ALARA) principle of obtaining x-rays, which limits your radiation exposure by incorporating the following techniques: Smallest possible ray beam; Fastest film speed; Proper exposure and processing techniques; and as an extra safety measure, Leaded aprons and thyroid collars (even though the radiation is very directed and quick in dentistry).
The doctor will give special consultations concerning pediatric cases (children), pregnant women, and patients with other health conditions to consider.
Patient Confidentiality
Patient confidentiality is of top importance
HIPPA - Privacy Practices and Patient Rights (Download or Print for your records)
Cruz Davis Dental complies with all HIPPA regulations and employs the most current Internet security measures to keep patient information safe. Cruz Davis Dental staff is trained in HIPPA rules and follows ADA requirements concerning patient confidentiality. Furthermore, it is our company policy to respect and protect the patient's privacy, including general information of a private nature.
Patient Medical Conditions
Patients undergoing medical treatments, or those with chronic or current health conditions (including pregnancy!), should be sure to advise the practice of their situation, preferably when making the appointment. Dr. Cruz-Davis views his patient care holistically and will work in conjunction with your other healthcare experts to provide the best possible treatment for your entire Self.
Pregnant Women
Nothing is more beautiful than an expecting mother. Pregnant women's lives and bodies change drastically during pregnancy, but the necessity of professional oral healthcare does not.
Pregnant women are especially wise to stay on top of their oral health. Issues like tooth decay and gum disease have been linked to a number of chronic health problems in adults - including heart disease - as well as to low birth weight babies. Please advise the doctor and hygienist if you are pregnant so extra precautions can be taken.
Oral health issues, like tooth decay and gum disease, have been linked to a number of chronic health problems in adults - including heart disease - as well as to low birth weight babies.
Please advise the doctor and hygienist if you are pregnant so the necessary precautions can be taken.
Pregnant women, schedule your dental work while reclining in the dental chair is still feasible.